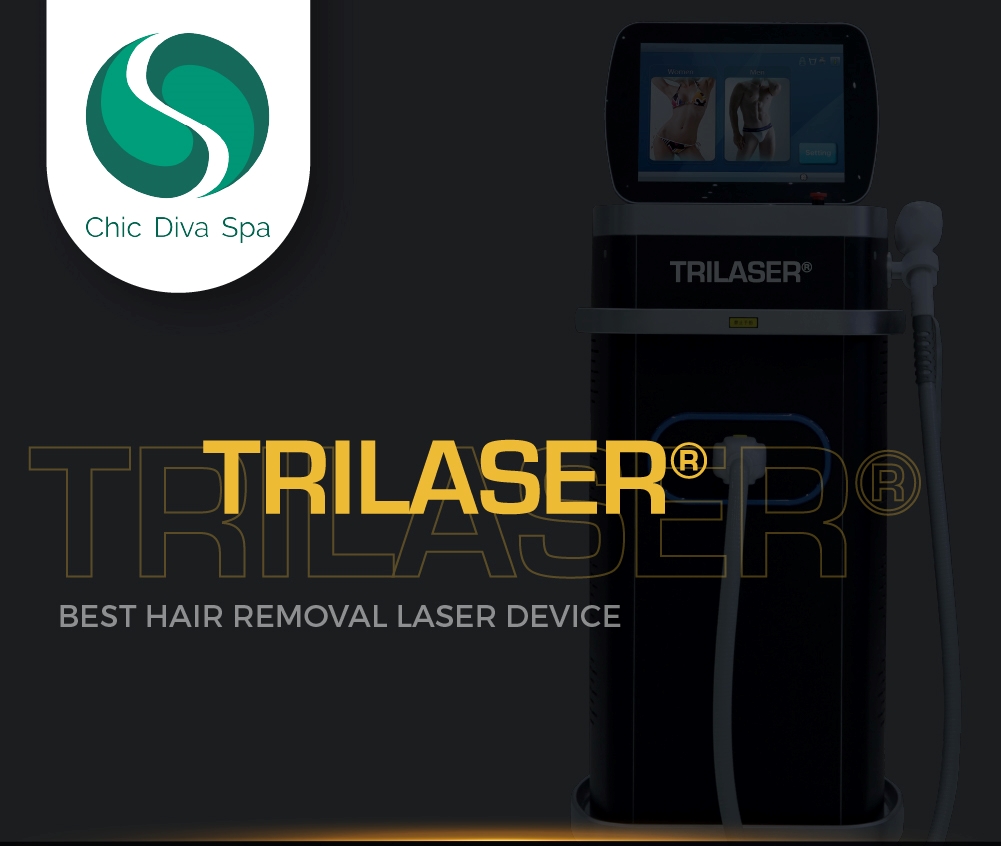 About TriLaser ® Technology, the latest innovation in laser hair removal that exists in the market. It incorporates the advanced TRI wavelength technology, which integrates 3 wavelengths in the same applicator: 775 nm, 810 nm, and 1064 nm, Alexandrite + Diode + ND Yag.
Benefits of TriLaser ® Technology, great efficiency in a variety of profiles of patients and cases. A virtually painless treatment. For all skin types, even tanned skin. Removes up to 65% of the hair from the first session. Fewer number of sessions.
Before Treatment: Come in without makeup, without creams, and without deodorant. Come in as recently shaved as possible without the skin being irritated (ideally, 1-2 days before). Come in with well-hydrated skin. Avoid consuming foods that can generate some type of skin allergy. Come in without having waxed or tweezed the areas to be treated for the last 2-3 weeks. Treatment will not be applied on skins that are burned, irritated, with blisters or scaling. Prior to each treatment, avoid the intake of photosensitizing substances such as tanning accelerators, beta carotenes, and St. John Tea or Supplements, among others.
During Treatment: Avoid using products with AHAs (alpha hydroxy acids). If hives or scabs appear, do not scratch them, let them fall off on their own. Avoid removing root hair (wax, tweezers). Use sunscreen daily (SPF 50 or higher) throughout the treatment. In the event that the client becomes pregnant, the treatment will be suspended.
After Treatment & Normal Reactions: Avoid sources of heat (sauna, steam, jacuzzi). Avoid swimming pools, and contact with strong chemical agents such as chlorine. Avoid exfoliating, astringent, or strongly rubbing the treated area. There are some reactions that are normal and in many cases desirable, such as small edemas or perifollicular erythemas, which usually disappears in up to a week. This means that the follicle has absorbed enough energy to destroy the target.
Call to make your appointment after purchasing a service online. An appointment is required for all services. All our customers enjoy aromatherapy with theraputic grade, certified organic creams and oils.
No refund policy: refunds or in spa credit will not be provided for any service purchased or provided as well as for gift cards purchased. Chic Massage Diva Spa LLC. reserves the right to not offer refunds or in spa credit.